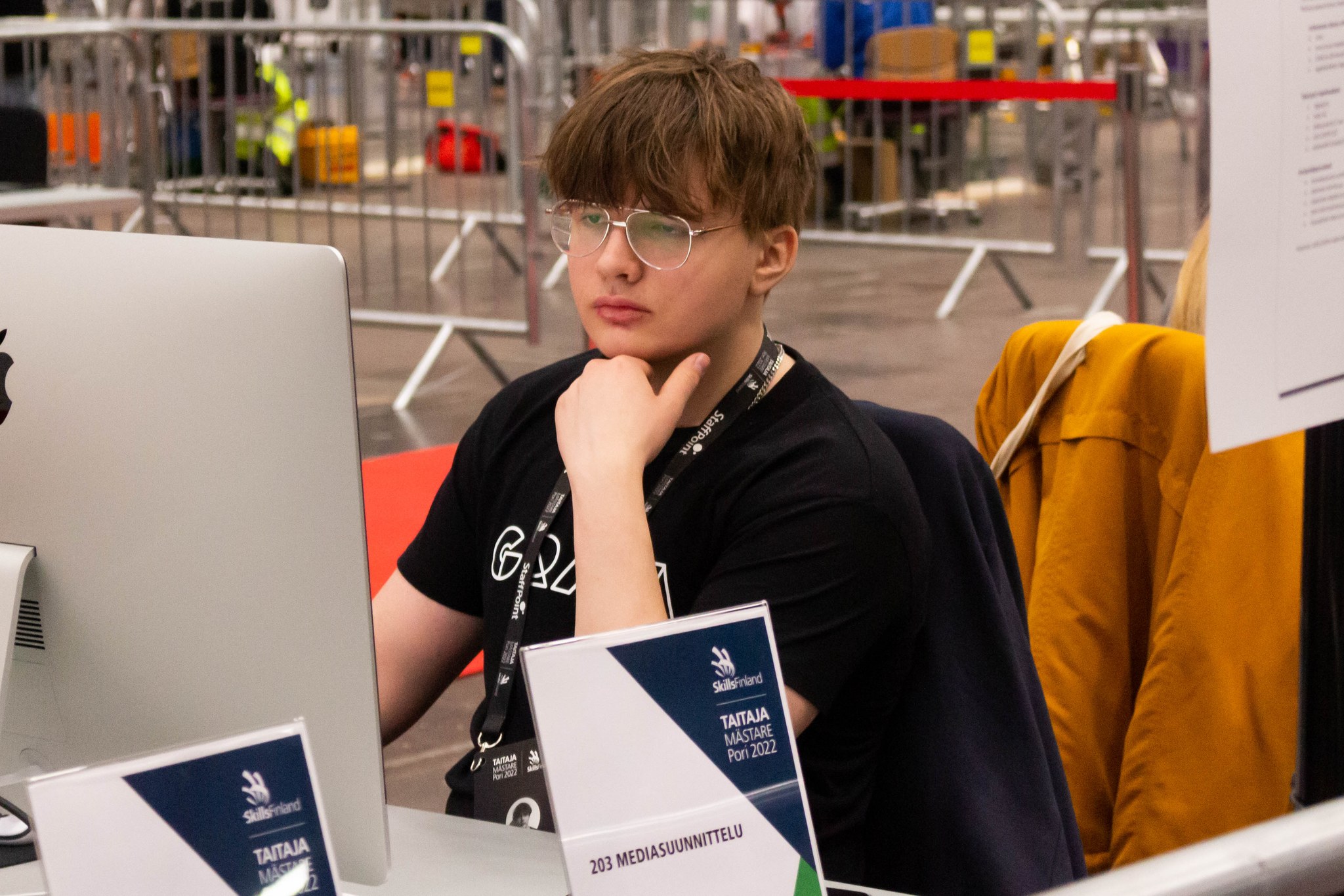 The competition tasks of this skill category are based on the Vocational qualification in media and visual expression. The qualification titles of the basic qualification are mediapalveluiden toteuttaja (implementer of media services) and kuvallisen ilmaisun toteuttaja (implementer of visual expression).
The professional who have completed this qualification may be employed according to the competence area for example by the public sector, companies, other media communities or operators, or they may work as entrepreneurs or in a self-employed capacity.
Semifinal
The page will be published later.
Final
The page will be launched in March 2023.
Results
The results will be published after the final.
Description of the skill category
Competitors are capable of working in diverse tasks in the field of media and visual expression. They know the operating environment of media and have the capabilities to perform a myriad of tasks in different working environments. Competitors generally possess broad capabilities in their own competence area, but they may also specialise in a specific sub-area of their competence area.
The competition is individual.
Skill requirements
The competence requirements are based on the Vocational qualification in media and visual expression, on the requirements of "Excellent" among other in the following units:
designs and manufactures media materials for various
uses designs and produces digital graphics
takes and processes photos
records and processes video and audio designs, implements and prints a small-format printed product
publishes media material on an online publishing platform or a digital publishing platform
publishes media material on social media channels
writes suitable text for different uses and publication channels
chooses and uses appropriate work methods, materials, tools and software
make use of suitable means of expression and take into account the general principles of typography, composition, color theory and pictorial storytelling
plans his time use and follows production schedules in his work duties
works customer-oriented and takes into account the effects of its operations on the flow of production and the formation of costs acts as a member of the work group
communicates using professional vocabulary and justifies his solutions
performs file management
versioning and archiving related to his work duties
describes the key stages of his work and compiles work samples of his professional competence
observes copyright when creating, selecting, processing and publishing materials
complys with the legislation affecting their work duties and the ethical guidelines of the industry
takes into account the principles of sustainable development of the profession
maintains and promotes safe working, work ergonomics and coping at work
considers information security when working
Skill category managers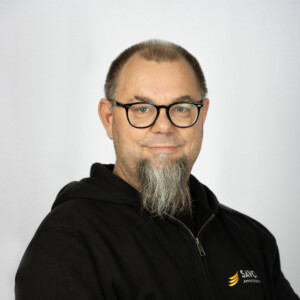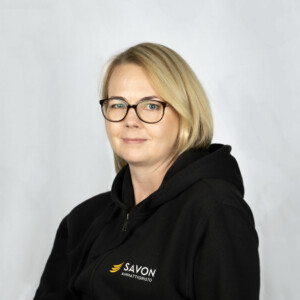 Skill steering group
Anssi Toivanen, Savon koulutuskuntayhtymä Sakky
Milla Hentunen, Savon koulutuskuntayhtymä Sakky
Carita Perry, Espoon seudun koulutuskuntayhtymä Omnia
Mika Uusitupa, Turun ammatti-instituutti
Mervi Vesalainen, Turun ammatti-instituutti
Minna Alanko-Pirinen, Tampereen seudun ammattiopisto Tredu
Markku Tiihonen, Jyväskylän seudun koulutuskuntayhtymä Gradia
Kimmo K. Koskinen, Tampereen seudun ammattiopisto Tredu
Taija Paasilinna, Opetushallitus
Esa Saksola, Jyväskylän koulutuskuntayhtymä Gradia