205
IT Network Systems Administration
The competition tasks of this skill category are based on the Vocational qualification in information and telecommunications technology. The qualification titles of the basic qualification are IT-tukihenkilö (IT support person) and tietoverkkoasentaja (data network installer).
Tasks may include, for example, telecommunication cabling, installation of telecommunication and computer devices as well as information systems, commissioning and maintenance and customer service work related to maintenance and installation and Service Desk.
Semifinal
The page will be published later.
Final
The page will be launched in March 2023.
Results
The results will be published after the final.
Description of the skill category
The competition tasks are based on the assessment criteria of "Excellent" of the vocational qualification requirements for an ICT technician. In the competition IT professionals implement a modular customer task. The competitors' skills in hardware and software assembly and in system maintenance are tested in the task.
A good knowledge of oral and written English is expected from the competitors. The software and source material used in the competition will mainly be in English. The competition tasks will be in Finnish. If there are Swedish-speaking competitors in the finals they will be provided with tasks in Swedish.
The competition is individual.
Skill requirements
install, assemble, update and maintain computers
install, configure and update operating systems of computers
install, configure and update software
plan a local area network according to requirements (physical planning, sharing of IP addresses)
cable and switch a local area network according to the standards (optical fibre, copper and wireless)
install, configure, update and maintain the active equipment of the local area network
install, configure and maintain servers with basic and additional services
operate as the main user of the network
install and configure the workstations of the local area network
commission and configure of cloud services
commission and configure of mobile equipment
carry out and maintain required documentations
observe general safety regulation of the field and work safety
ensure and maintain information security
observe electrical safety regulation
search, compile and utilize information
problem solving skills
customer service skills.
Skill category managers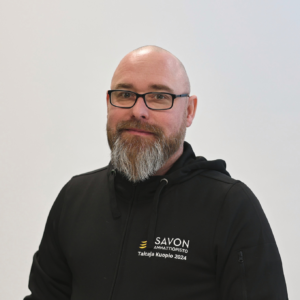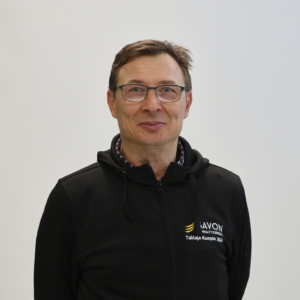 Skill steering group
Marko Miettinen, Savon koulutuskuntayhtymä Sakky
Matti Hallikainen, Savon koulutuskuntayhtymä Sakky
Erkki Oja, Espoon seudun koulutuskuntayhtymä Omnia
Timo Räsänen, Espoon seudun koulutuskuntayhtymä Omnia
Marianna Virtanen, Turun ammatti-instituutti
Markus Metsäranta, Turun ammatti-instituutti
Mikko Lundahl, Turun ammatti-instituutti
Mikko Hiltunen, Koulutuskuntayhtymä OSAO
Markus Lintuala, Elisa Oyj
Mika Vilpo, Elisa Oyj
Tomi Ahokas, Opetushallitus
Jesse Eskelinen, Enter SystemSolutions Oy
Pyry Nordström, Enter SystemSolutions Oy